PLAYSTATION ALLSTARS OFFICAL ROSTER UPDATE:
Lately Sony's been releasing characters that'll join the battle in Playstation Allstars Battle Royale this November, heres an update on who you can choose when the time comes to battle it out:
 Kratos:
The God of War was one of the main characters to be announced and it was no surprise seeing that hes Playstations biggest baddass after killing everybody on his way to the top of Mount Olympus.
 Sweet tooth:
The king of chaos was also an main character when  Playstation Allstars was announced but instead of destroying anyone that gets in his way with his ice cream truck he jumps into the battle with his trusty chainsaw ready to cut some limbs off!
Radec: A surprising entry to me was Killzone's Helghast leader Radec but what ive seen from his gameplay is that he's packing heat and isnt afraid to blow shit up!
PARAPPA THE RAPPER:
Im still on the fence about this one, although he is a Playstation classic character can he keep up with the big dogs? (pun intended) Just remember PaRappa "Punch Kick its all in the mind".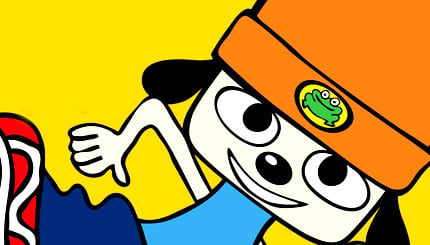 SLY:
The only Raccoon to ever rock a pimp cane has joined the battle, with quick stealth moves Sly looks like a worthy fighter to choose.
FAT PRINCESS:
The last character i ever expected to make the cut, Playstations very own Fat Princess comes to the brawl and who knows maybe she'll eat everybody else to make it to the top.
BIG DADDY:
Being a huge Bioshock fan when i heard the little sisters voice and Big Daddy's groan at the E3 conference i got chills and for a second could'nt believe it but it was official, The guardian of all little sisters has come to whoop some ass.
DRAKE:
You cant say Playstation with out thinking of Uncharted so it was no surprise that the infamous treasure hunter Nathan Drake was picked to join the roster. Itll be interesting to see how he will be able to keep up without having to pull out his guns and blast his opponents.
TORO INOUE:
Some of you might not recognize this lovable cat right away and some of you might after his guest slot in Street Fighter X Tekken but hes originally from Sony's marketing department in Japan. Itll be fun to see how he can stand up to the bigger challengers hell have to fight.
HEIHACHI MISHIMA:
Tekken's ass kicking grandpa made his way into the battle and like always is ready to bring it to anybody that gets in his way, its nice to see that Playstation is picking characters we wouldnt expect to see.
COLE MACGRATH AND EVIL COLE:
Another big character from the Playstation world joins the fight and he has 2 forms, you can choose from Cole MacGrath the civilian turned super hero that saves the world from giant electrical monsters or his evil side that kicks ass and can throw you all the way across the screen with his pinky. The choice is yours!
JAK AND DAXTER:
Jak and his companion Daxter have always been a badass duo and Playstation classic since their debut on the Playsation 2 so seeing them in allstars was a must. Jak and Daxter are a long range team as Jak will be able to use his arsenal of weapons and turn into his light and dark forms which extend his punch and kick abilities.
SPIKE:
Some of you might remember this little guy from a game we have'nt heard of in awhile, Ape Escape. Im just hoping he brings some of his monkey friends to the fight so we can monkey around.
DANTE:
Now before you get excited its not the Dante we are used to seeing its the Dante we are yet to know about. In a surprising twist Playstation has decided to use the Dante from D.M.C the new game release due to drop later this year. I dont know about yall but im not feeling the black hair but who knows maybe the black hair might give him some kickass ability weve never seen.
SACKBOY:
Now even tho this one was a dead give away i really want to see how the cutest thing ever to come out of Playstation will be able to defend him self against pro fighters and warriors like Heihachi and Radec.Theres now building your way out of this fight Sackboy so show us what you got.
RATCHET AND CLANK:
Veterans of the Playstation world, Ratchet and Clank team up once again to whoop some intergalactic ass against enemies they've never faced before. This classic duo will make an epic rivalry against Jak and Daxter, i can see it now the hours spent arguing on whos the better team.
RAIDEN:
The worlds most badass cyborg takes a break from seeking Revengeance to join the battle and brings his fast paced deadly combos with him.
SIR DANIEL FORTESQUE:
As a kid i used to love playing Medievil so when i heard Sir Daniel was added to the official roster i freaked out. Who doesnt love a kick ass skeleton in shining armor?
NARIKO:
Another unexpected addition was Nariko from Heavenly Sword.
Well thats it for now all characters that have been made official by Playstation and Super Bot themselves if you hear of any others we have'nt cover dont believe them cause we'll keep you updated on all the Playstation Allstars new here at 8-BITQUEST.
- Jesse "8BITKIDD" Urbina